La vie est belle
A custom made artwork to my dear friend for her anniversary: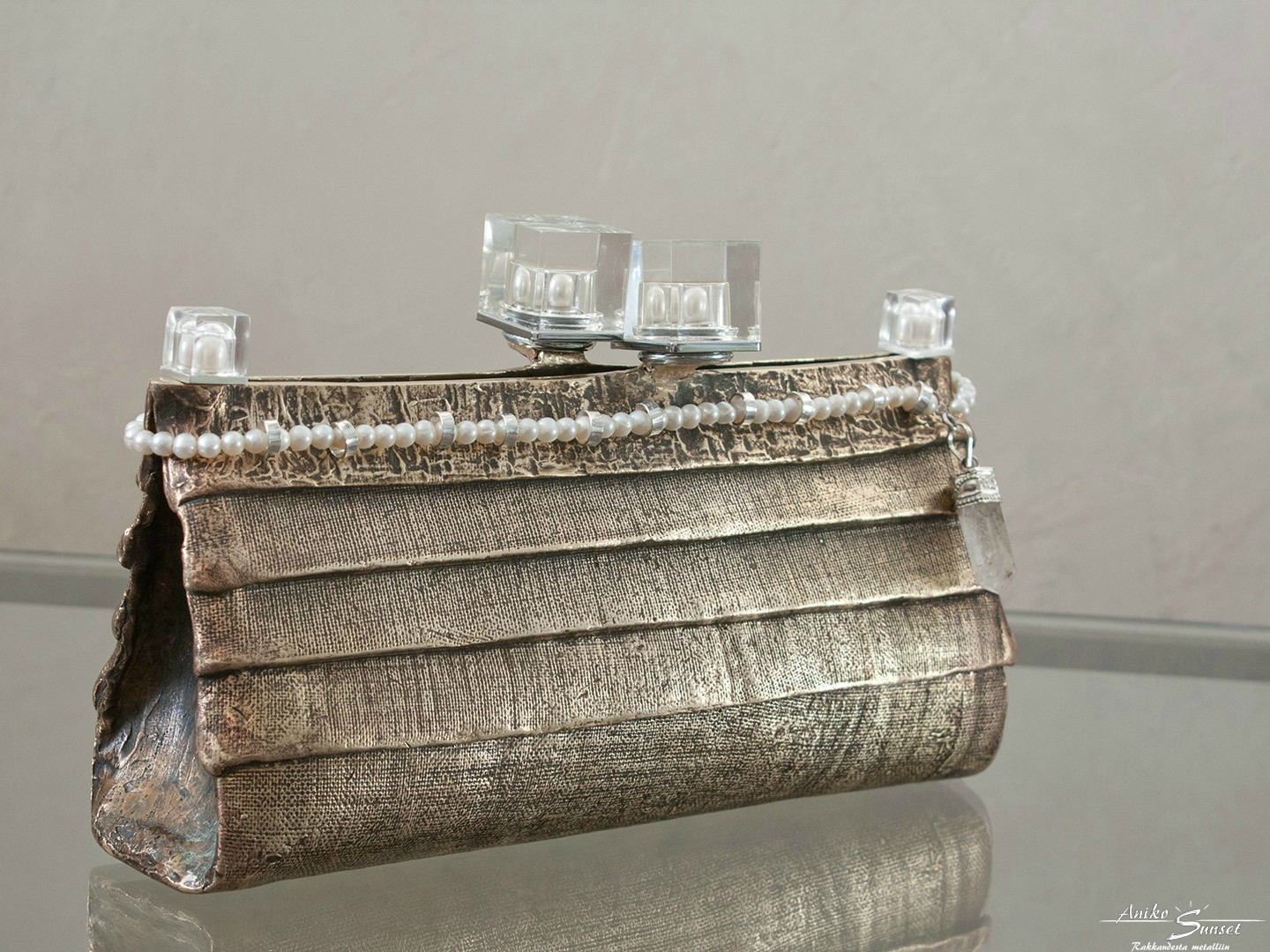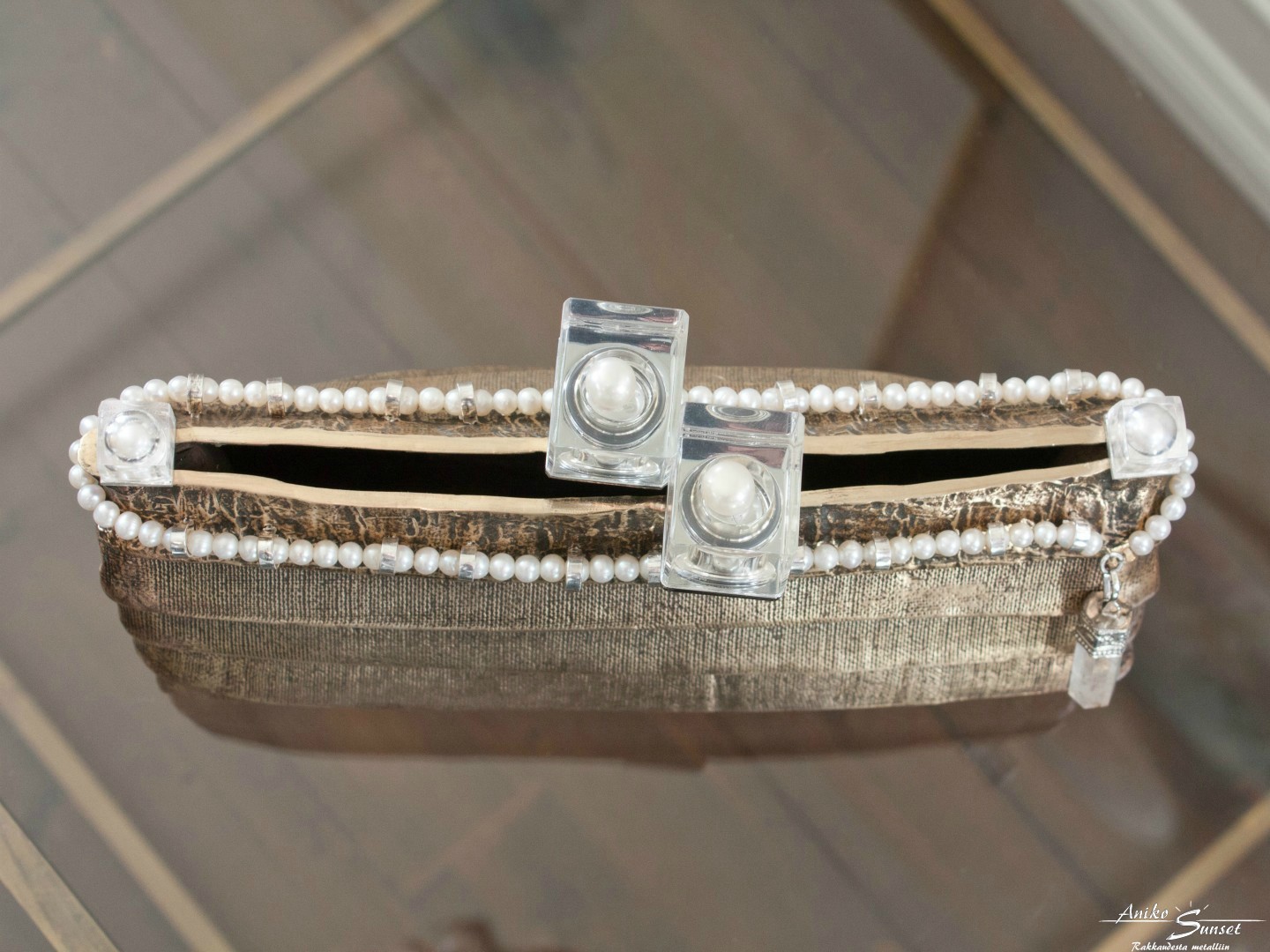 Karkkila's pop up Christmas shop, Valtatie 4 Karkkila.
Open from November 22th to December 20th 2015, with "Finnish Christmas tealight pastries" ja "Ray-platters".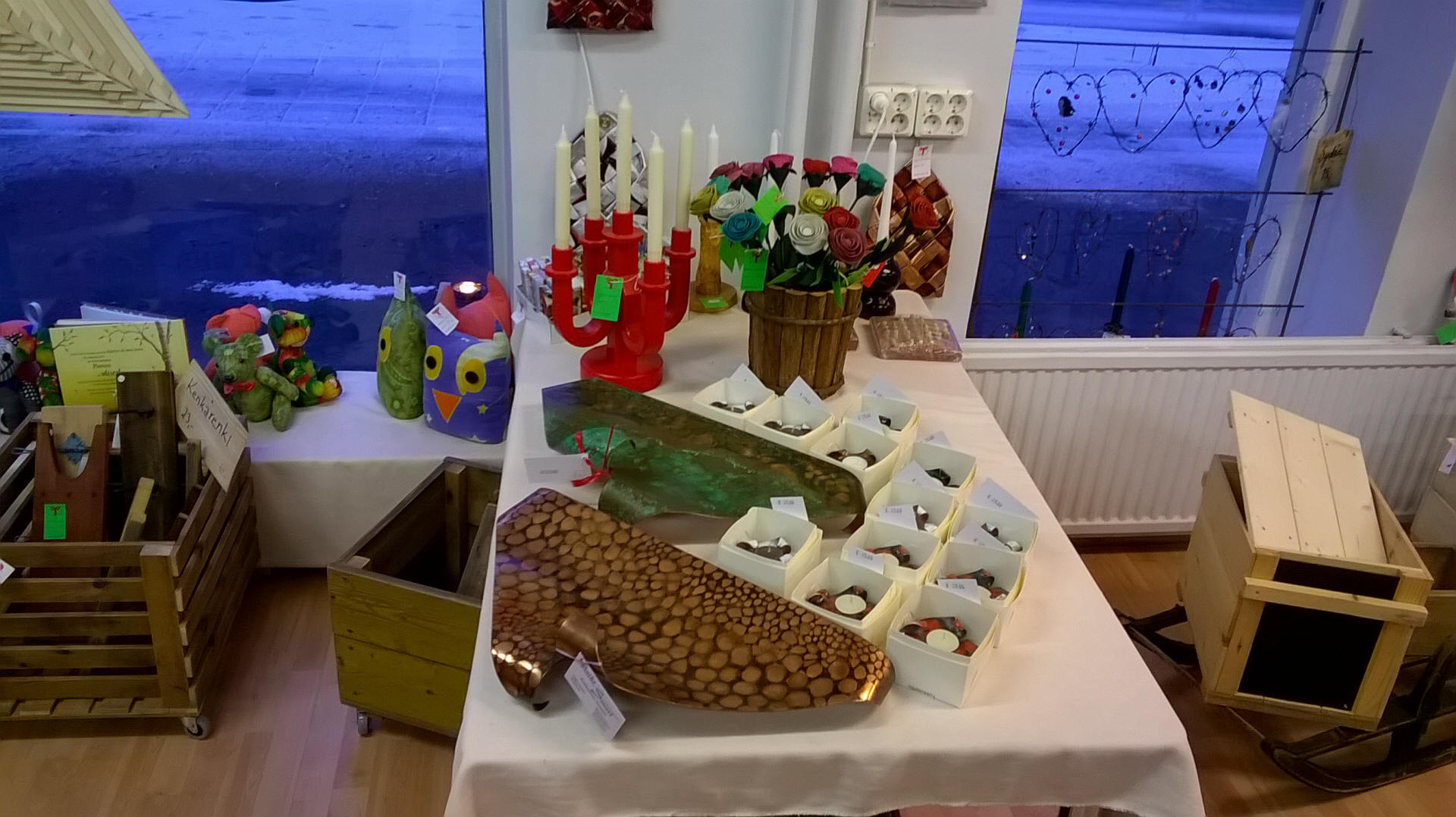 Annual maintenance of the Ode-artwork
The Ode-artwork has got once again its annual cleaning/polishing and a new etched name plate. Also one new Mini Ode necklace was delivered to the customer.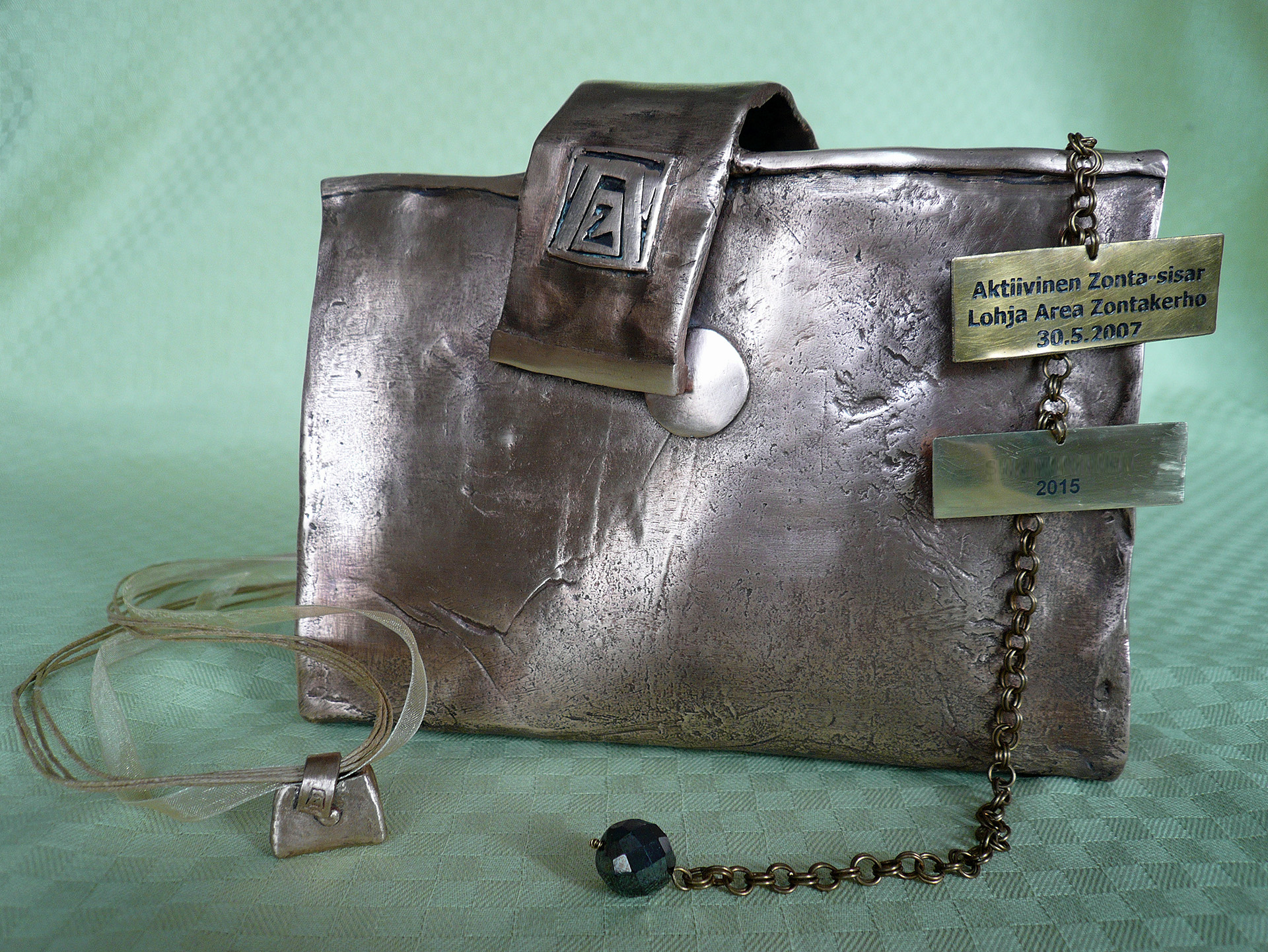 Enamelled "Finnish Christmas tealight pastries"
I have now made also enamelled Finnish Christmas tealight pastries.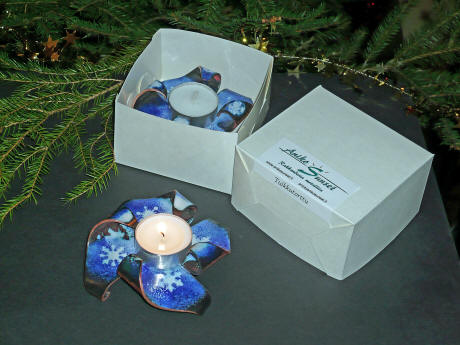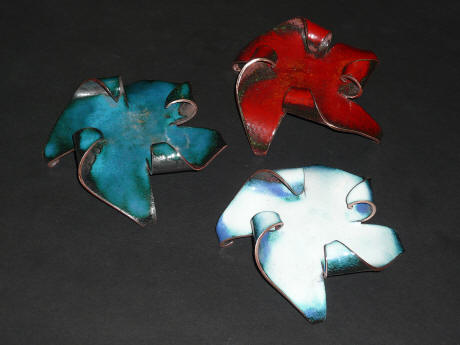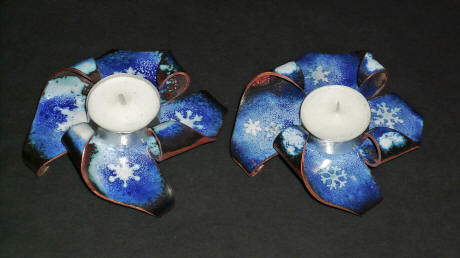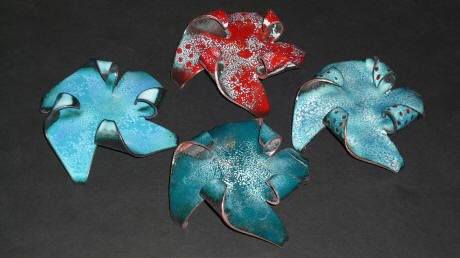 Platters
Now also the newest platters have deen delivered to their new homes.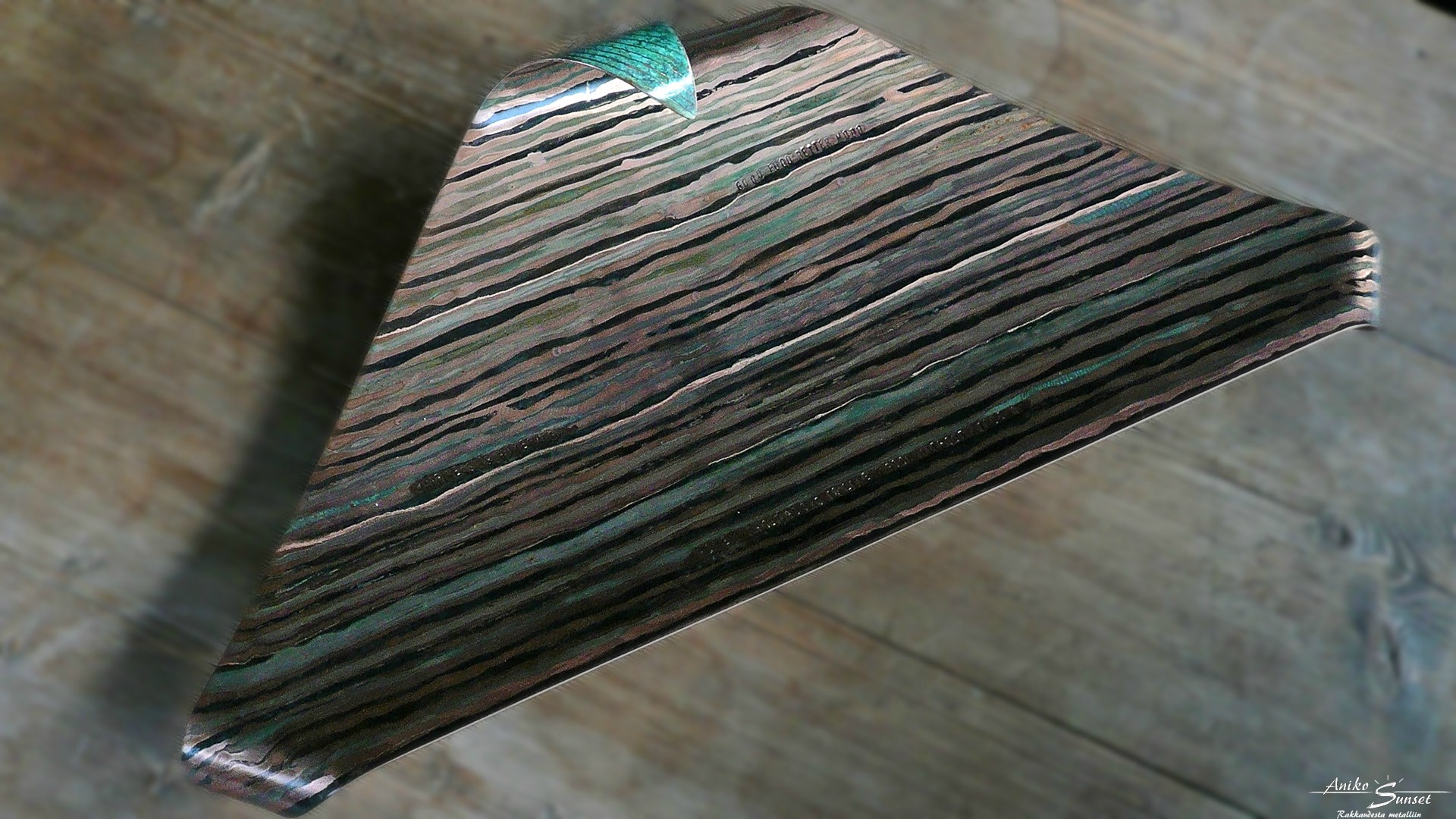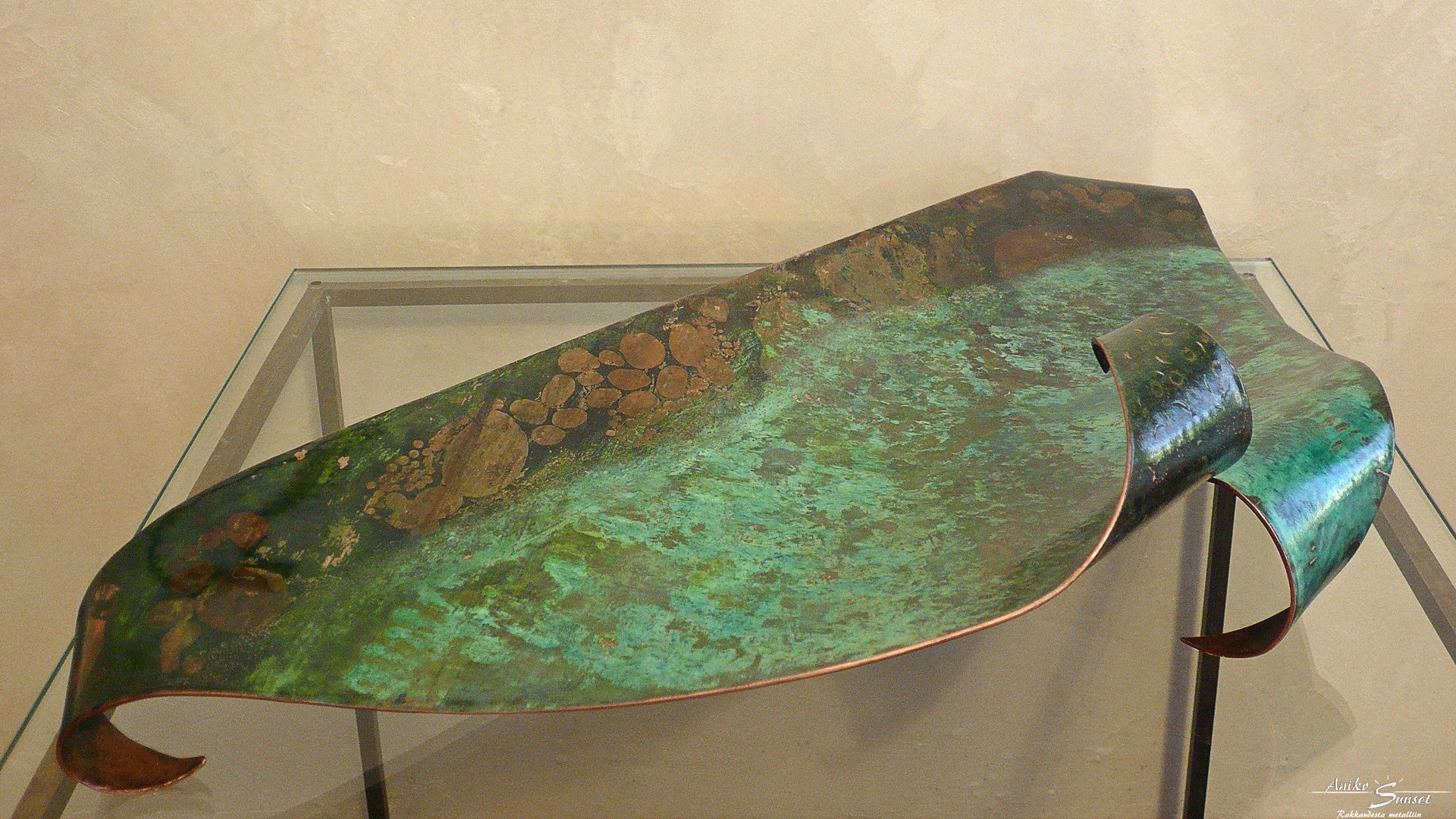 "Finnish Christmas Tealight pastries"
I started to "bake" Finnish Christmas "tealight pastries". The idea came from the Finnish Christmas pastries filled with prune marmalade which we eat at this time of the year in Finland. At the same time I continued to make some new "Ray"-platters.
I am making these currently on customer request. My contact information can be found on the Contact page.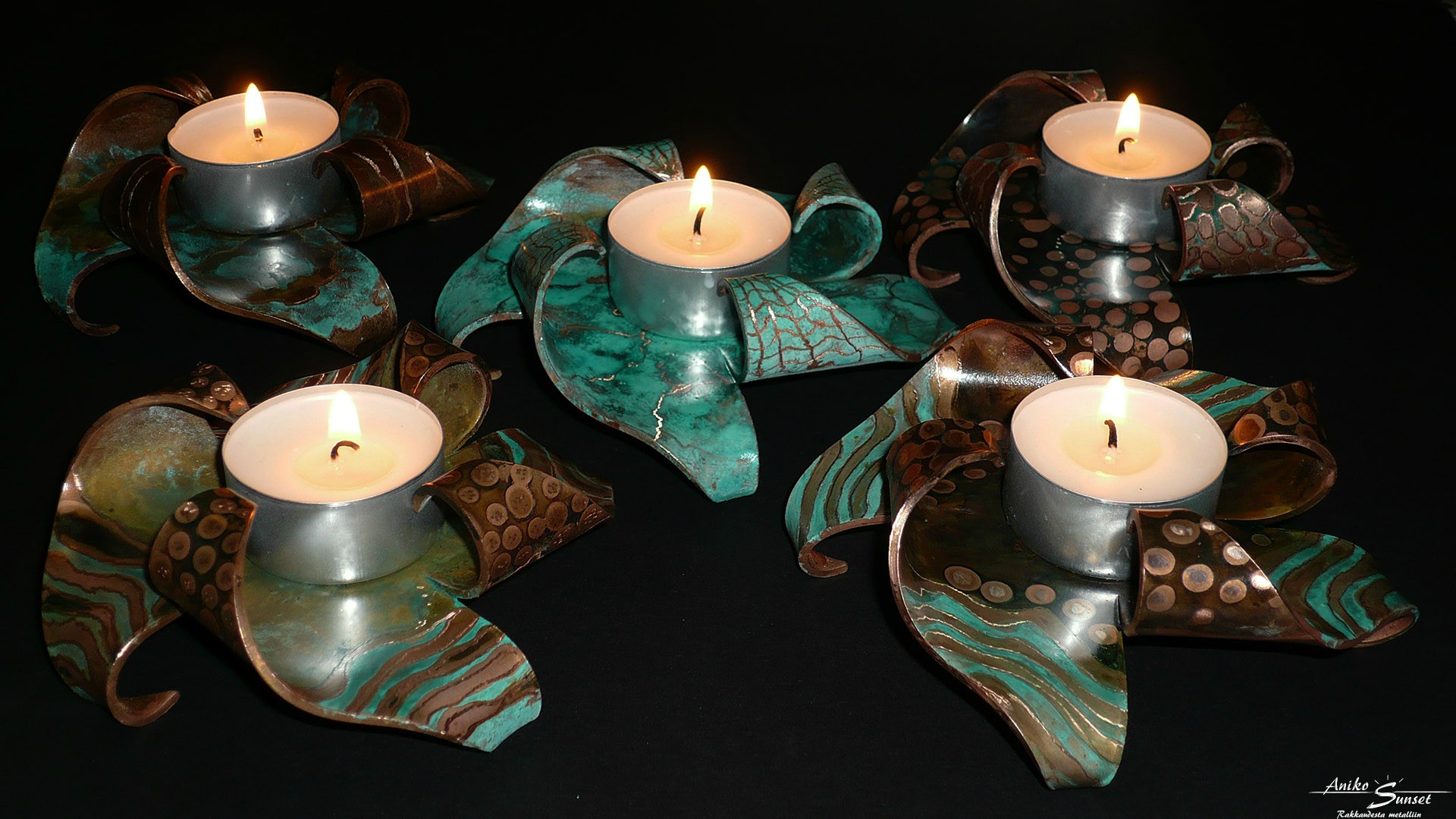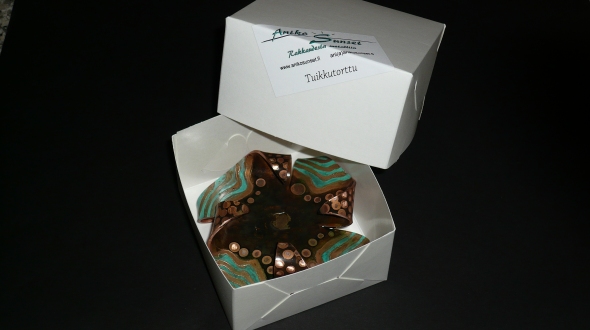 Jewelry
I am now implementing one of my long-term dreams. I am making silver jewelry with a theme of salty liquorice.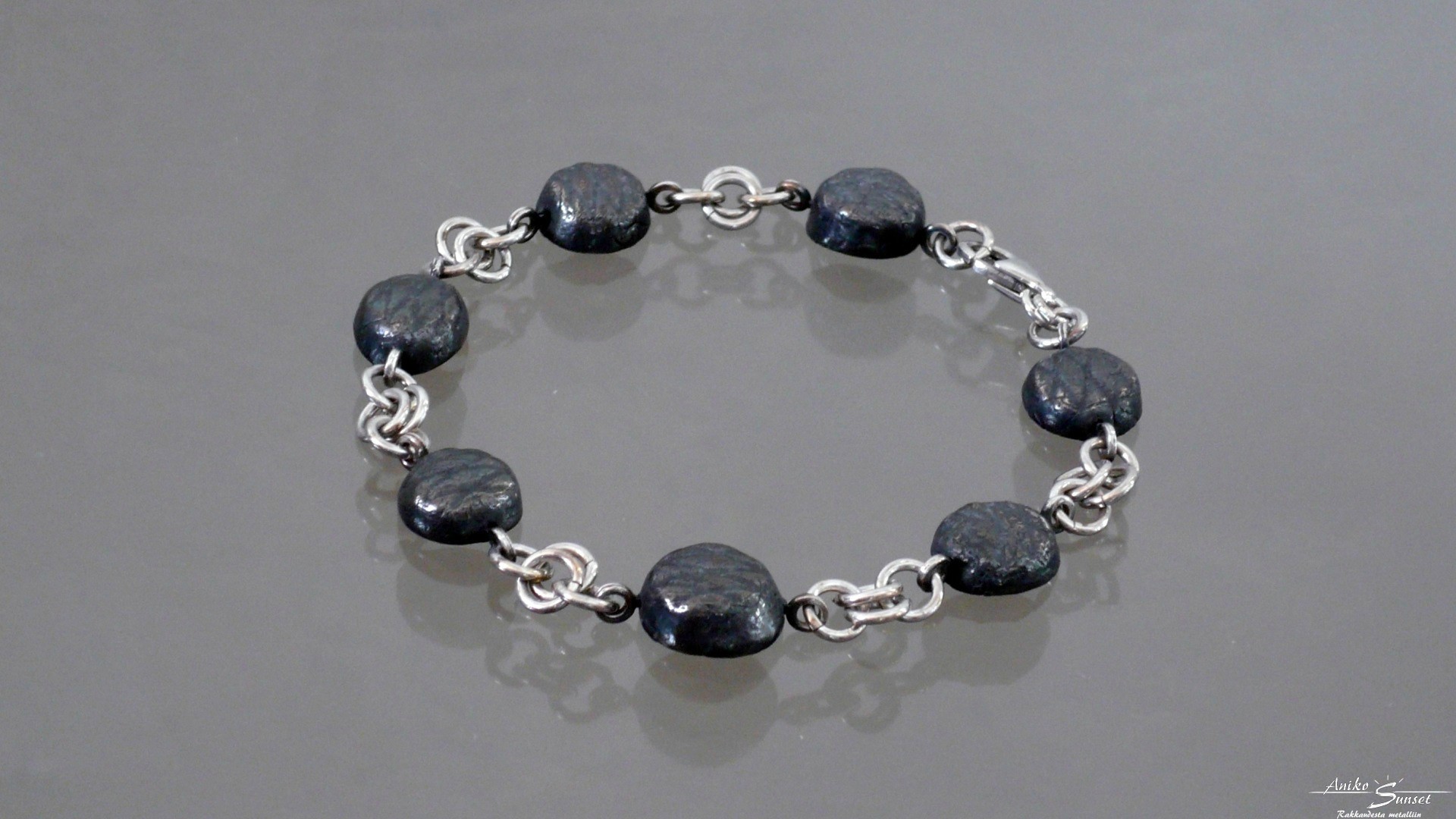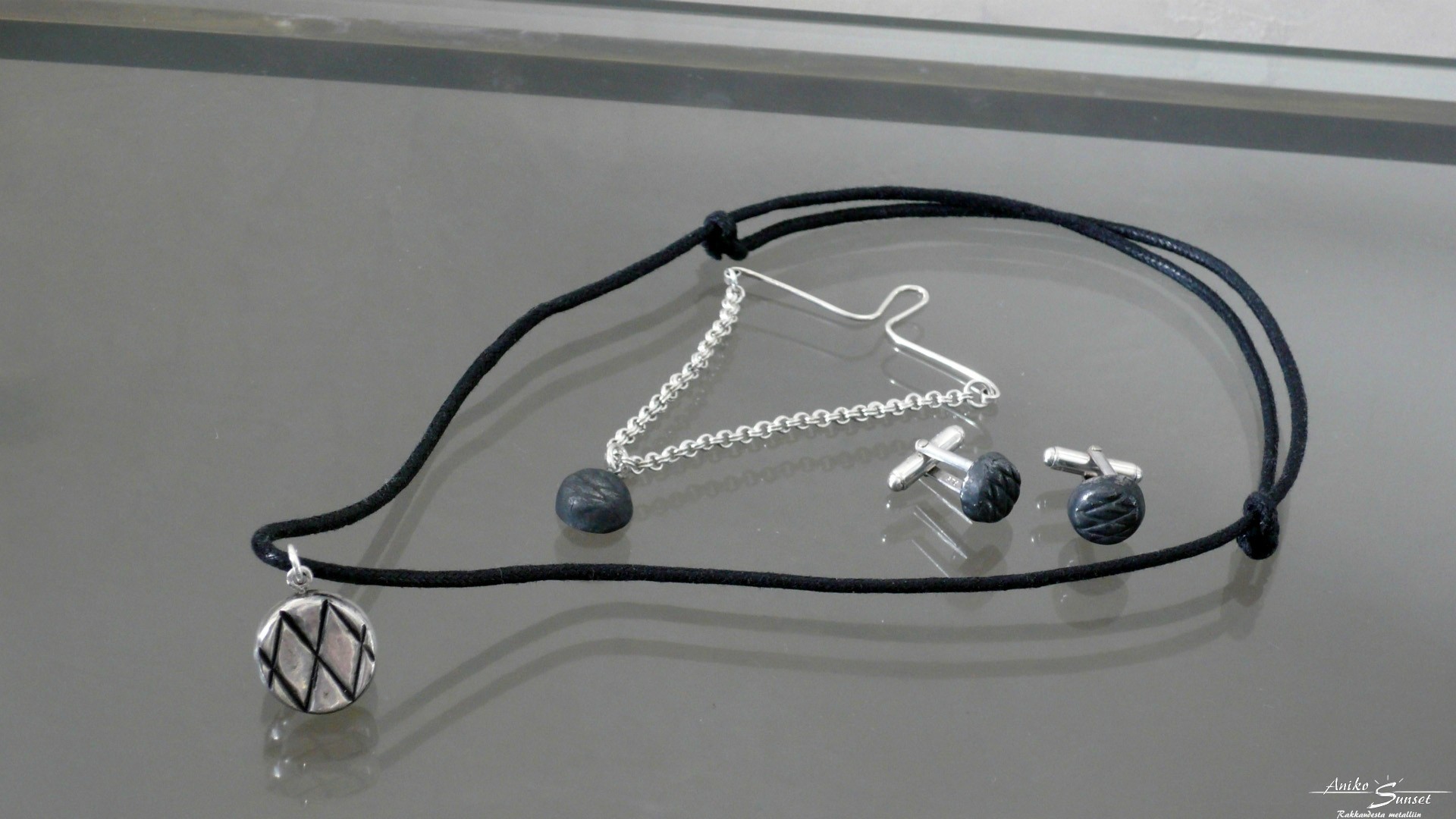 Handbag artworks at home in "the permanent exhibition"
Most of the handbag artworks are now in the home gallery, although some of them are reserved many are still available. :)
You can visit the home exhibition by reserving the time, see my contact information.
During these days I'm working at home to finalize the ordered handbag pendants.