About me
In choosing a profession way back then the winner was gymnastics which I liked exceedingly well. However,I did not want to be a teacher so another profession with the term "gymnast" in Finnish language was physiotherapist. So I become one and I worked many years as an occupational physiotherapist. I enjoyed working with people. Along the years the idea of "working with my hands" got more dominance. Maybe it was some kind of a mid-life crises when I decided in 2003 that now or never, and I applied to study to be a metal artisan. Why did I choose metal art exactly? One influence in that was surely my father's scrap metal trader career in my childhood in 1960's and 1970's in North Ostrobothnia, in Raahe. The junkyard was a cherished space to explore all possible kinds of metal scrap. In addition my grandfather and his brother owned a foundry just next to the junkyard. The scent of the foundry, the sooty walls and seeing the molten metal was already then a thrilling experience. Consequently when I arrived to the metal workshop I had a feeling of having reached home. It was not really easy to study in middle age with totally new machines and various "gadgets" but interesting all the more.
Artisan diploma in Crafts and Design 2006
Länsi-Uusimaan koulutuskeskus (today Luksia), Nummela, Finland
Graduation artwork a commissioned relief for Helvar Oy:
During studies artworks in the joint exhibitions of the school: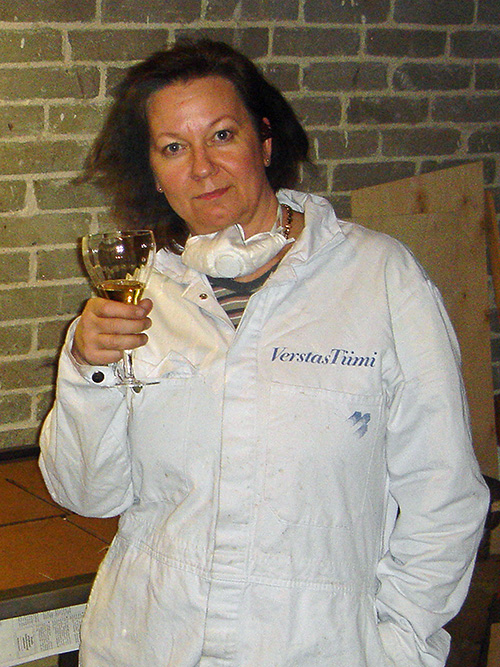 Metal-art and audio-visual communication course 2007
Adulta (today Keuda), Järvenpää, Finland
The completion exhibition in Järvenpää House, Järvenpää, Finland:
Broadshouldered men, pewter, bronze, aluminum
Calendar relief, steel, copper
At the end of the course commissioned artwork for Lohja Area Zonta club:
Proto handbag, pewter
A challenge cup "Ode", a bronze handbag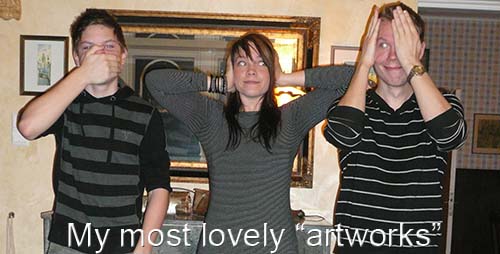 After the four years' studies I returned to "my old profession". However, the handbags won after a couple of years. Since autumn 2009 I have been at home making metal artworks for my upcoming exhibition.
The environment varies when working with the artworks from precise indoors job to angle grinder job in -24C (-11F).